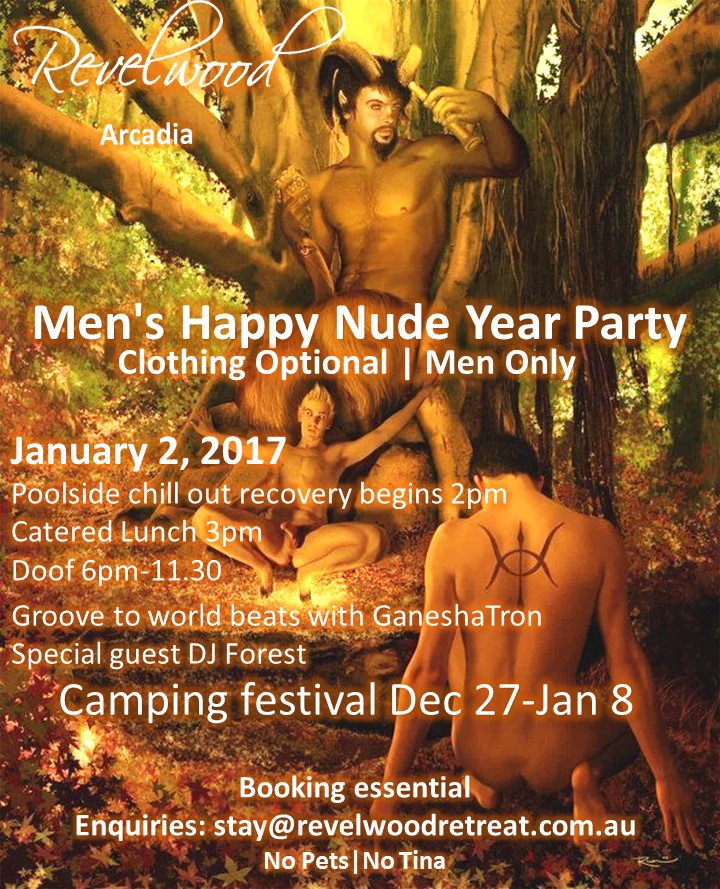 Come and help us celebrate in true 'happy nude year' style.
Once the Tropical Fruits shindigs are over, join us for a poolside vibe the includes lunch, live DJ sets and overnight camping.
Now in its 8th year. our January 2 party begins at 2pm, with a fully catered lunch from 3pm to 4pm (veg and carnivore options available).
To create the amazing men-only vibe we've become famous for, we set a cap on numbers and a lockout to late arrivals after 5pm.
Cost is $50 for partygoers or $70 if you wish to party & camp overnight on the 2nd.
Please email stay@revelwoodretreat.com.au to reserve your spot. Last year we reached capacity by 4pm and, to their disappointment, a number of people had to be turned away.
Please make sure you arrive before 5pm so you can be directed to the car park. Try to car pool. Please do not park outside the gate or on the road, or our neighbours complain. After 5pm, the gate will be locked and unmanned!