Activities
Local sights, activities and things to do near Revelwood Rainforest Retreat.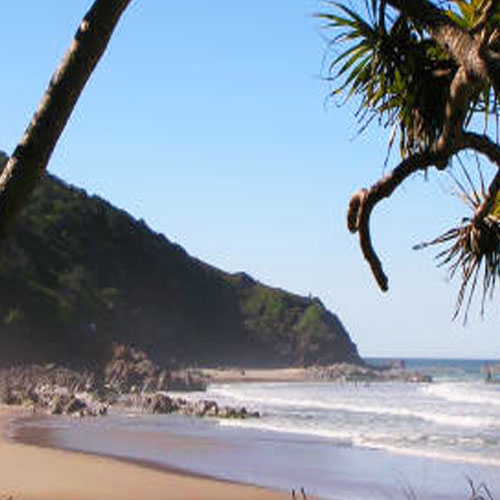 Two nude beaches within a fifteen minute drive
Kings Beach is without doubt one of the most beautiful (unofficial) nudist beaches anywhere. It is also considered to be the unofficial gay beach of Byron Bay and people come from all over the world to visit it. During the busy summer season you can drive straight from Revelwood to Kings, bypassing the busy Byron Bay traffic.
There are many secluded areas at Kings including lush walking tracks immediately behind the sand. For shelter from the hot sun, slide under one of the leafy Pandanus trees growing at the southern end of the beach.
Tyagarah beach just north of Byron Bay, has a section that is a legal free beach. Nude sun baking and swimming is permitted all year and it is great for long, naked walks. (NB: Official clothing optional area commences 200m south of Grays Lane car park).
The nearby Tea Tree Lakes are natures' own day spas. The leaves that fall from the tea trees growing around the lakes lend the water a medicinal quality. Plunge into the lakes and enjoy the silky smooth feeling of your skin afterwards. There are lots of private, shady spots at the Tea Tree Lakes too. PLEASE NOTE: Since this was written, signage warning people not to get naked has been erected at the tea tree lakes. They are now regularly policed. This is very disappointing as it was a lovely spot. A local woman did beat a charge of offensive behaviour for bathing naked there in Jan 2018 but we don't recommend you try your luck!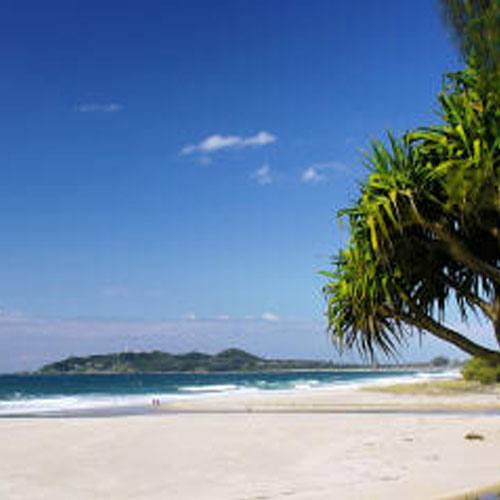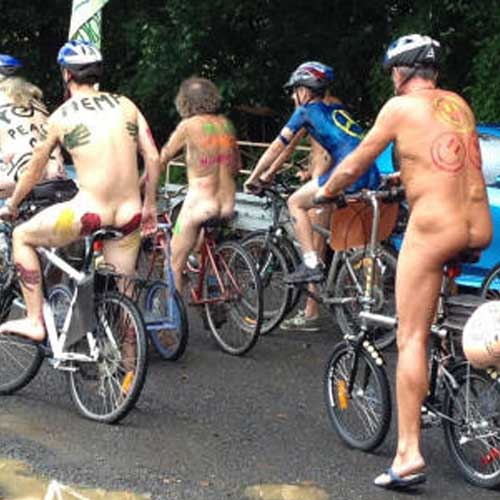 Vibrant gay and nudist communities
The the Byron Bay and Lismore region boasts the largest gay population of any Australian rural area .
The subtropical climate, combined with a friendly and tolerant community, makes Byron the destination of choice for gay residents and tourists alike. Many prominent gay business people, entertainers, and sports people live in Byron Bay.
Established in 1988, Tropical Fruits Inc. is the premier gay and lesbian social group in the Northern Rivers region. Each year thousands of partygoers descend on the Lismore Showgrounds for the annual GLBTI New Year's Festival. For more information, check out the Tropical Fruits website. (NB: This is also the time we open up Revelwood for camping.)
The Delicious parties in Lismore are popular with the local boys, where quality underground nu disco and house music are played.
No Standing, is another occasional gay dance event, hosted by hotshot former Sydney DJ Stephen Allkins at the very funky Billinudgel Hotel.
Queer Beers is a regular, casual, after-work drinks event, held at the iconic Brunswick Heads Hotel on the first Thursday of the month.
And each year at the beginning of March (usually the weekend after Mardi Gras) the World Naked Bike Ride comes to Byron Bay and Nimbin.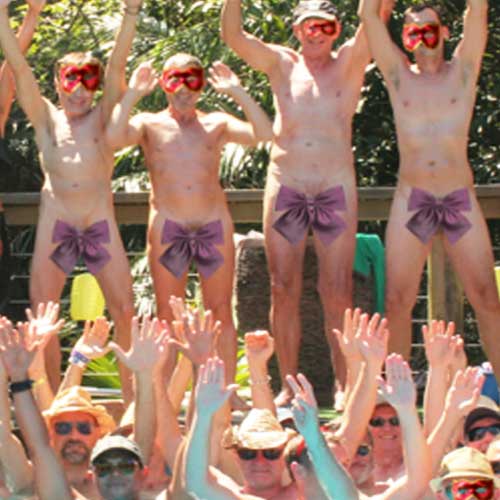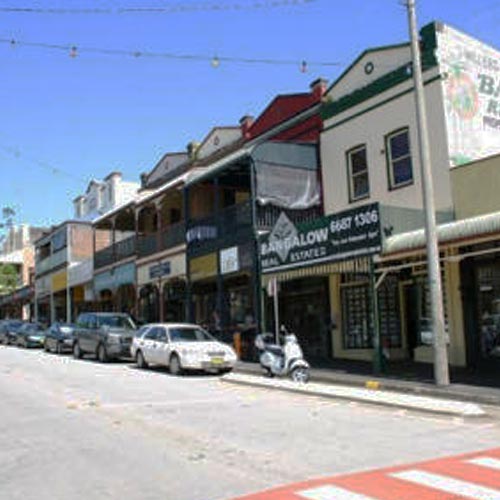 Fine dining at your doorstep
Let us know and book ahead if you'd like to enjoy one of our special gourmet dinners at home. Alternatively, many of Bangalow's restaurants are listed in the Australian Good Food & Travel Guide. Check out what else Bangalow has to offer here.
To celebrate and share the exquisite food produce, restaurants and people of the NSW Northern Rivers region, The Sample Food Festival is held in September at Bangalow Showgrounds. Farmers markets and a range of food produce, health and lifestyle stalls will fill the Bangalow Showgrounds. From 9am till 3pm, work your way around the festival and try a selection of $5 and $10 tasting plates prepared by local chefs.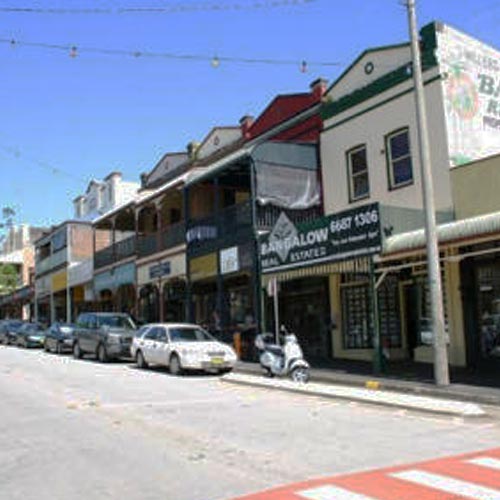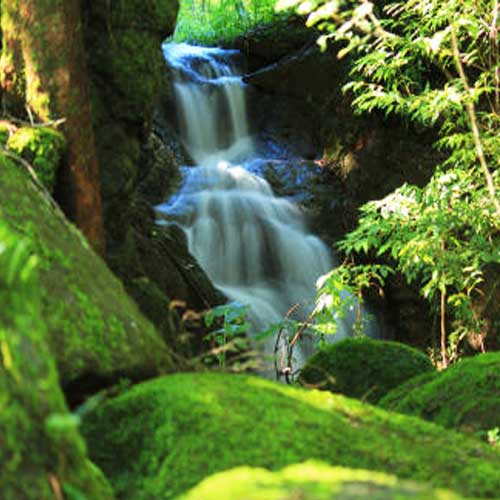 World heritage rainforests
If you loved the mythical forests in the movie Avatar then you'll love the Forests around Revelwood. The Nightcap National Park, part of the Gondwana Rainforests of Australia World Heritage Area, is a dramatically beautiful park full of ancient rainforests, magical waterways and spectacular views. With easy access from Revelwood, you can enjoy a picnic or bushwalk amid the park's escarpments, waterfalls and crystal clear creeks and enjoy incredible views of the 20 million year-old Wollumbin shield volcano.
The "Big Scrub" was once a vast subtropical lowland rainforest covering approximately 75,000 hectares and is associated with the Mount Warning Volcanics. We are fortunate to contain a rare fragment of the "Big Scrub" lowland subtropical rainforest and have been busy restoring this remnant to its former glory through reducing weed threats and conserving them for future generations.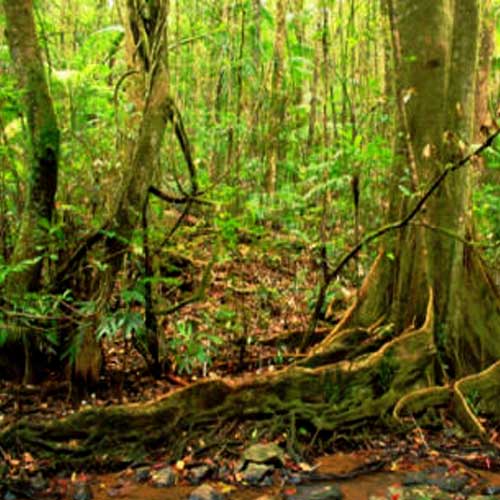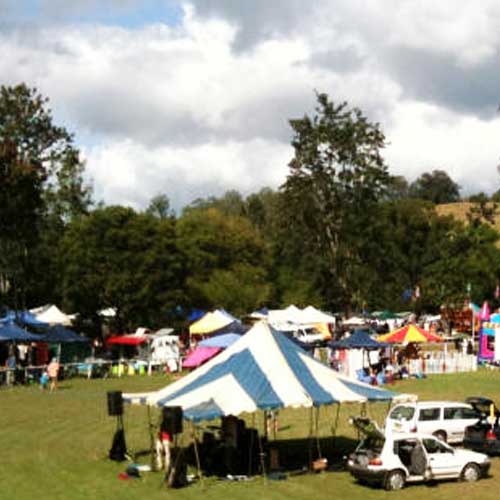 Festivals
Many festivals happen in Spring due to the low chance of rain. Our local (and world famous) gay group, Tropical Fruits usually holds its "Fruitopia" Fair Day in August. This plays host to a range of market stalls, dog shows, lookalike competitions, drag shows, live music, DJs, face painting, raffles, Trash and Treasure and the not-to-be-missed ACON 'Cake My Day' Bake-Off.
The Mullum Music Festival returns on November 24-27. The annual festival offers multi-venue performances of local, national and international acts and workshops. Now in its third year, the line up features the likes of Kaki King (US), Washington, Salmonella DJ Sound System (NZ), Pieta (USA), Harry James Angus (Cat Empire), Jen Cloher, Jordie Lane, Mama Kin and plenty of others.
On the 4th Sunday of every month – 9am to 3pm is the popular Bangalow Markets offering alternative arts and crafts, eclectic entertainment and fabulous fresh local produce.