Facilities
Take a peek at the features and facilities you'll enjoy at Revelwood Rainforest Retreat.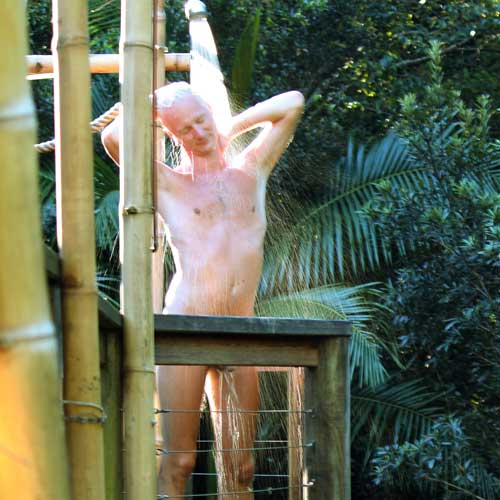 Rainforest sun deck
Our sun deck feels like a treehouse perched over the treetops and river, offering panoramic views of lush, forested scenery. It's sunny enough in winter to get your gear off and still shady enough in summer that you don't melt.
All year round you can enjoy the deck facilities, including sun beds, BBQ, hot outdoor shower, massage table and free wifi.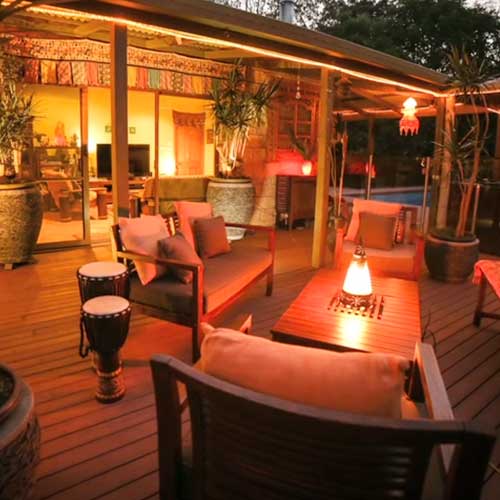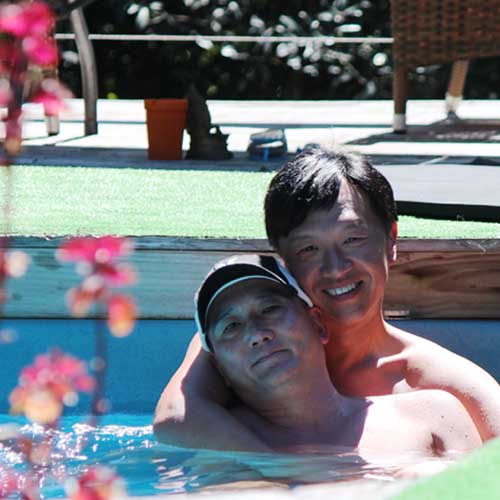 Saltwater pool and jacuzzi
Our saltwater swimming pool is now solar heated for extra comfort during the shoulder season.
Our 8-man hydrotherapy spa is a great conversation starter and terrific place to gaze at the spectacular night sky over Revelwood – or just howl at the moon.
There is a hot shower right next to the spa, overlooking the valley. It's a favourite hangout.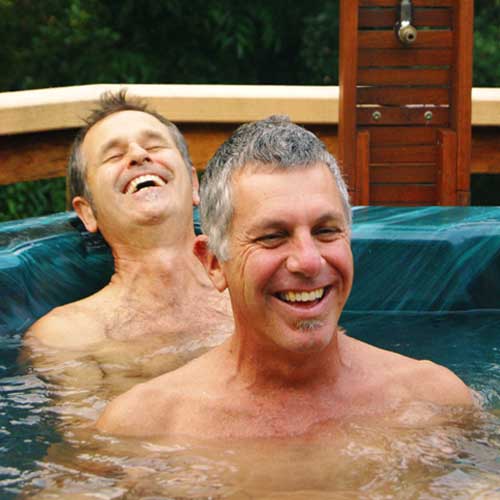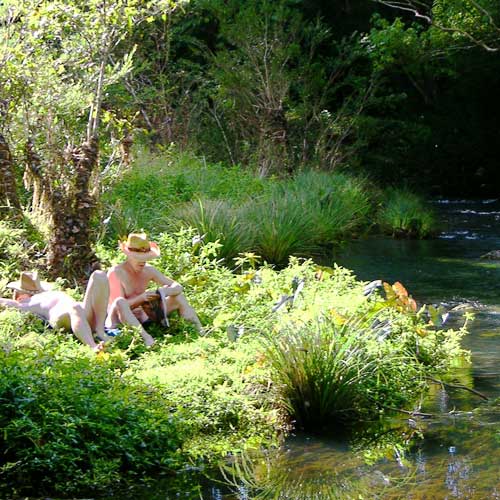 Canoe or picnic on your own creek
We have more than half a kilometre of private and secluded river frontage. It teams with life, including platypus, turtles, freshwater crayfish, water dragons, bass – and the shy and mysterious Revelwood mermen.
Our canoe has unfortunately been recently stolen. We're in the process of searching out another one. In the meantime, feel free to float down the creek on one of our lilos (pool mattresses).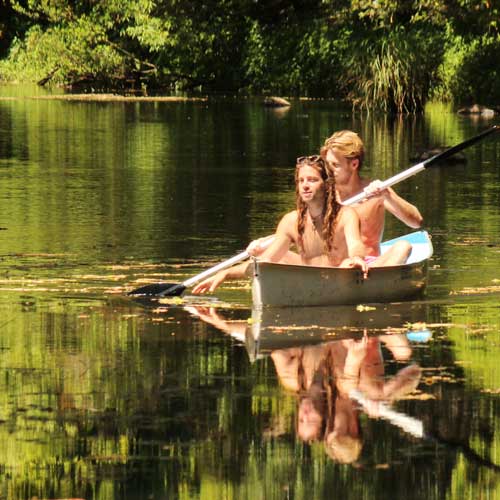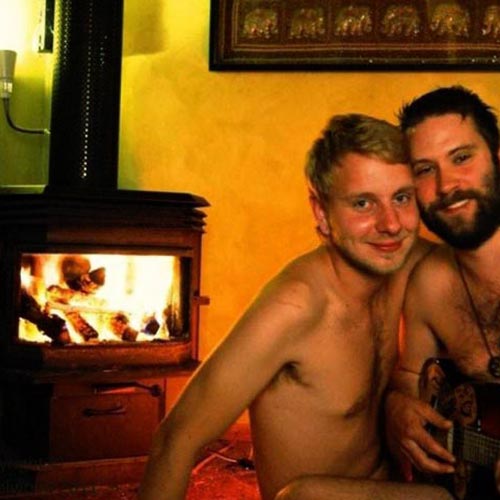 Cosy fan-forced fireplace
Die-hard nudists never let cold weather get in the way of a bare butt. Our fan-forced slow-combustion heater is the perfect antidote to chilly winter nights.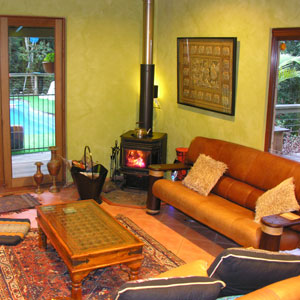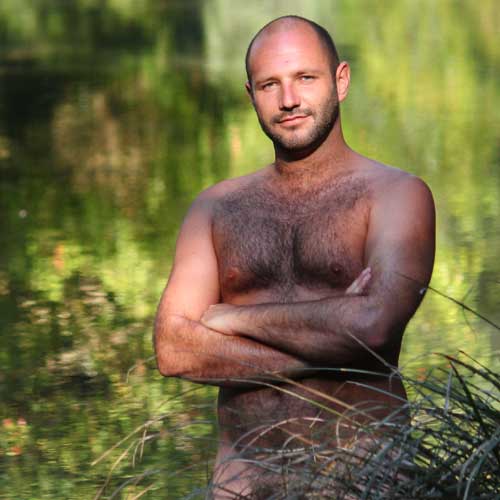 Affordable portrait photography
Wayne is a published photographer and has an extensive portfolio. He has many years' experience photographing people from all walks of life.
What better way to spend an afternoon in the most photogenic place on earth?
Revelwood has creeks, forests, a bamboo plantation and the list goes on. Within a short drive are beaches, waterfalls, lakes and other amazing natural wonders.
We do fun, relaxed, discreet, portrait and civil partnership photography. All at a price to make you smile…without having to say "cheese!" We do the lot – and we do it with passion! Just take a look at the photo gallery.