For those who love the north coast and its hot men, Lennox Head photographer John Bortolin has just released a photo book of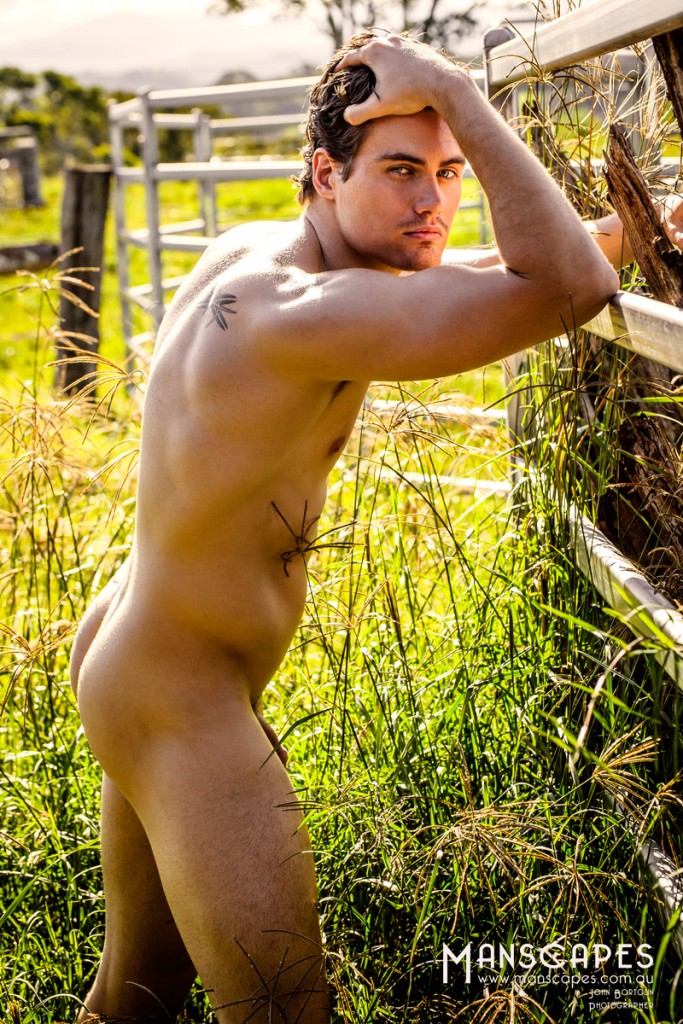 male nudes posed in our sutbropical surroundings.
Despite the free-living reputation of the rainbow region, finding men prepared to front his lens without their clothes proved more of a challenge than John had imagined.
'I put the word out through Facebook, which drew a couple of tentative responses,' he told me.
'One of them who was working out in the gym at SCU took the plunge. Once he saw how the photo-shoot turned out, other friends from the gym and the uni started to contact me.'
None of the models were nudists, none were professionals and few of them were gay men, so he had to work to gain their trust.
'Usually we'd do a jeans and underwear shoot first, so they got used to working with me. After that most of them were quite comfortable getting naked for the camera. Although they were often quite shy and vulnerable to begin with, they became bolder as the process continued.'
While some of the guys are farmers and tradesmen, many are uni students who have spent time in the gym sculpting their bodies.
'Often they don't realise, looking in the mirror, how far they've come. For many it was only after they saw the results of our work together that they came to appreciate their own bodies.'
John told me he sent some of the tamer shots to a local newspaper to review.
'The reporter wrote a wonderful review but she complained there were no full frontals. Nothing could be further from the truth – the book is full of them!' he joked.
You can see more of John's work here:
http://www.echo.net.au/2015/04/from-food-to-nudes-lennox-photographer-follows-his-passion/